Helena Seth-Smith
Curriculum Vitae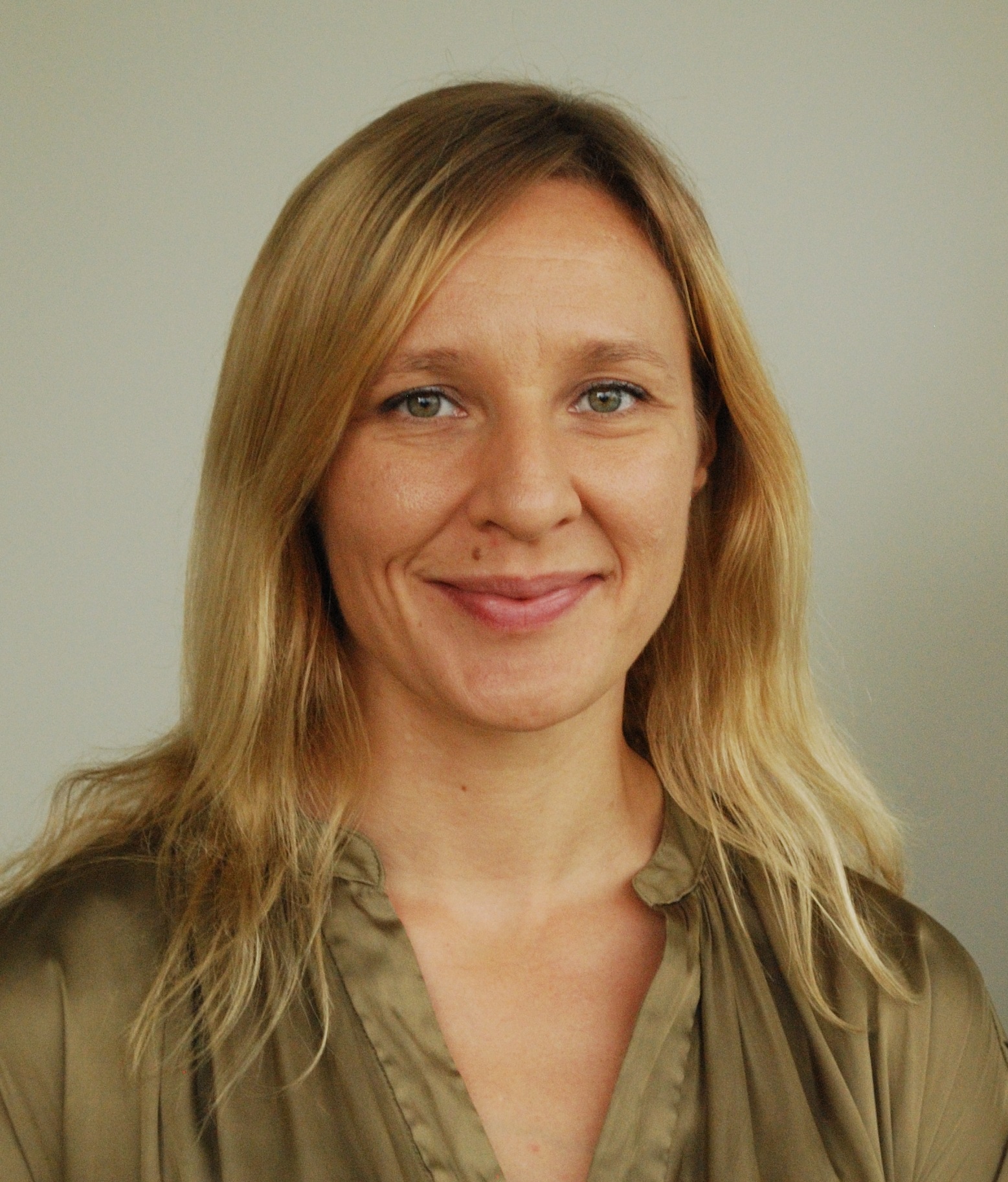 Helena Margaret Brabazon Seth-Smith
British
Contact details
---
Employment and Positions

Jan 18- Senior Scientist, University Hospital Basel, Clinical Microbiology and University of Basel, Department of Biomedicine, Applied Microbiology Research
Jun 16-Dec 17 Senior Postdoctoral Fellow, University of Basel, Department of Biomedicine, Applied Microbiology Research and University Hospital Basel, Clinical Microbiology
Apr 16- Scientific Consultant, Wellcome Trust Sanger Institute, Pathogen Genomics
Feb 16- Senior Scientist, University of Zürich, Institute of Veterinary Pathology, project work
Apr 13-Dec 15 Marie Curie Fellow, Functional Genomics Center Zürich, University of Zürich
Apr 12-Feb 13 Research Fellow, Hughes Hall, University of Cambridge
Jan 09-Mar 13 Staff Scientist, Wellcome Trust Sanger Institute, Pathogen Genomics
Oct 02-Jan 09 Postdoctoral Research Associate, Wellcome Trust Sanger Institute, Pathogen Sequencing Unit, comparative genomics group
Oct 98-Jun 08 Supervisor, University of Cambridge, Trinity Hall & Sidney Sussex, Biology of Cells, and Cell and Developmental Biology (previously Molecular Cell Biology)
Jun 97-Aug 97 Research Post, Imperial Cancer Research Fund, Laboratory of Cell Regulation
Jun 96-Sep 96 Research Post, University of Cambridge, Institute of Biotechnology

---
Education

1998-2002 Ph. D. University of Cambridge, Institute of Biotechnology
"Microbial degradation of the explosive RDX (hexahydro-1,3,5-trinitro-1,3,5-triazine)" [Thesis pdf]
1995-1998 B.A. (M.A.) University of Cambridge, Trinity Hall
Natural Science Tripos specialising in Genetics (2.1)

---
Research Independence and Responsibilities
Marie Curie Fellowship: independent project on novel fish pathogens causing gill disease epitheliocystis

Managing 2 year research project and budget
Coordinating and leading international and interdisciplinary team of experts
Resulting in 2 first author and 2 final author publications (accepted in Sci Rep and ISME J, or in preparation)
Acting group leader covering 9 month professorial absence (2014-2015)

Mentoring and guiding research of PhD and Masters students
Interacting with collaborators and directing efforts towards publication goals
Initiating and maintaining additional external collaborations
Budget responsibilities
---
Current and Recent Projects
clinical bacterial isolates: outbreak phylogenies, investigation of antimicrobial resistance and virulence:Burkholderia stabilis, Clostridium difficile, Enterococcus faecium, Campylobacter jejuni/coli, Mycobacterium sp. nov., Chlamydia trachomatis, Klebsiella spp.; developing and using methods for use in an accredited clinical laboratory environment
investigating novel fish pathogens causing the gill disease epitheliocystis; developing new protocols for sample preparation from infected fish tissue; coordinating and leading interdisciplinary team of experts and technicians; high resolution microscopy and genomic analysis to investigate emerging novel pathogens; proteomic and metabolomic analysis to probe bacterial lifestyle and infection strategies. Conferences:
developing novel methods to enable genome sequencing of Chlamydia trachomatis directly from clinical samples, resulting in a large scale genomic epidemiology project; current success based on a protocol devised using immunomagnetic separation and whole genome amplification. Visited: Health Protection Agency Colindale UK 2011; Microbiology Services Division, Addenbrooke's Hospital, Cambridge, UK 2010. Conferences: Amsterdam 2012; Hinxton 2011. Publications: Genome Research 2013; Nature Protocols 2013
obtaining, sequencing and analysing strains of Chlamydia trachomatis through collaborations, sequencing, tracking, analysing and contributing to interpretation of results. Visited: Department of Laboratory Medicine, Orebro University Hospital, Sweden 2011; National Institute for Communicable Diseases, Johannesburg, South Africa 2011; Department of Molecular Microbiology, University of Southampton, UK 2011. Conference: Salzburg 2010. Publications: Current Opinion in Infectious Disease 2013; Nature Genetics 2012; Genome Research 2017
comparative genomics of Chlamydia abortus. Conference: Jena 2013. Publications: BMC Genomics 2017; Vaccine 2018
gene-by-gene analysis of the genomes of strains of Salmonella as part of a large scale comparison, including high-throughput mutation techniques, aiming to explain the evolutionary history and disease profiles of Salmonella subtypes. Visited: University of Cambridge Veterinary School UK 2010. Publication: submitted to Genome Biology
genomic sequencing and analysis on new variant strain of Chlamydia trachomatis from Sweden, which had become 'invisible' to diagnosis due to a key mutation in the diagnostic target. Publications: Microbiology 2010; BMC Genomics 2009
identified, sequenced and analysed a novel family of mobile elements within bacterial family Enterobacteriaceae; performed mutation and functional analysis; focused on Salmonella Pathogenicity Island SPI-7 and the impact of these Integrative and Conjugative Elements on bacterial evolution. Conferences: St Malo 2008; Aix-en-Provence 2009; Montreal 2010. Publications: Journal of Bacteriology 2012; Journal of Infection in Developing Countries 2008
investigated use of zebrafish (Danio rerio) as a model organism for Salmonella infections using fluorescently labelled strains. Visited: Department of Molecular Biology and Biotechnology, University of Sheffield 2009; VU Medisch Centrum Netherlands 2010
---
Grants Awarded and Applied for

Egli, A., Seth-Smith, H.M.B.Swiss Federal Office for Public Health (BAG) 2016: "Evaluierung der 'whole genome sequencing' Methodik in der molekularen Epidemiologie am Beispiel von Campylobacter spp. in der Stadt Basel 2015-2016", CHF80,000.
Seth-Smith, H.M.B. Consolidator Grant Swiss National Science Foundation 2014: "EmBrAce: Emerging bacterial pathogens in farmed animals: Agents, Impact and Reservoirs", 60m, CHF 2,508,595. Designated quality level B, not awarded.
Seth-Smith, H.M.B. Genome sequence funding from Wellcome Trust Sanger Institute for Miseq analysis (Aug 2013).
Seth-Smith, H.M.B. Marie Curie Intra-European Fellowship (EU FP7). "ChlaFish: Novel Fish Pathogens of the Chlamydiae: Genomic, Proteomic and Metabolomic Investigations." Awarded November 2012, Score 91/100, 24m, €248,451.

---
Administrative, Editing and Organisational Roles
Scientific editor for Journal of Infection in Developing Countries (2010-2015)
Pre-submission internal editor within Sanger Institute for Nature Reviews Microbiology "Genome Watch" (2011-2013)
Reviewer of scientific manuscripts and grant proposals
Health and Safety Local Coordinator of a containment level 2 laboratory; previously Area Safety Supervisor (2003-2013)
Scientific Health and Safety Subgroup member, Wellcome Trust Sanger Institute (2008-2013)
Radiation Protection Supervisor (RPS) (2006-2011)
Convener and chair of weekly laboratory meetings (2010-2013)
Committee member and charity trustee for: Hughes Hall, University of Cambridge (2012-2013); Reverence for Life UK, promoting the philosophy of Nobel Peace Prize winner Albert Schweitzer: including management of website and annual essay prize (1997-)
Interviewer of candidates for research positions
---
Teaching Roles
Instructor at Wellcome Trust Overseas Workshop "Working with Pathogen Genomes" (2012)
Demonstrator at Artemis teaching courses at the University of Cambridge (2010-2013)
Supervisor and mentor of PhD students, Masters students, research assistants and summer students (2002-)
Tutor of undergraduates: explaining and consolidating lecture, setting and marking work (1998-2008)
Exam Assessor for University of Cambridge, Faculty of Biology, Biology of Cells (2006-2008)
Marking Reviewer, OCR exam board, A-level chemistry (2003-2005)
---
Competencies
Specialist
next generation sequencing; bacterial genomes; genomic epidemiology; comparative genomics; manual annotation; evolution; genetics; phylogenetics; genomes from complex clinical samples; molecular biology; cell culture; bacterial knockouts; mutant libraries; cloning; heterologous protein expression; immunomagnetic separation; whole genome amplification; high resolution and fluorescence microscopy; UNIX, PC and Mac literate; flow cytometry; HPLC, ion chromatography (Dionex), TLC and spectrophotometric assays
Methodological
analytical; data integration and interpretation; experimental design; method development; troubleshooting and problem solving; project management; project leadership; ethical; rapid knowledge acquisition; critical literature evaluation; health and safety BSL-2; time management; good laboratory practice; writing of scientific papers, grants and articles for general public; scientific editing
Social
interpersonal skills collaborating and negotiating with diverse individuals; mentoring and motivating students and colleagues; presenting seminars for varied audiences; tutoring university students; networking; teamwork; meeting coordination
Personal
enthusiastic; motivated; dedicated; open; curious; logical; analytical; systematic; conscientious; efficient; professional; critical; practical; reliable; organised; thorough; friendly; collaborative; interdisciplinary; confident; helpful; loyal; optimistic; creative; flexible; independent; self-motivated

---
Continuing professional development
Python for Life Scientists (SIB), Geneva (2018)
First Steps with R (SIB), Basel (2017)
PM Leadership course, University of Zürich (2015)
Project Management course, University of Zürich (2015)
ETH Zürich / University of Zürich Microscopy Winter School: High Resolution Light Microscopy (2014)
EMBO Practical Course: Intravital Microscopy, Flow Cytometry and Cell Sorting (2013)
EMBO Workshop: Integrating omic approaches to host-pathogen interactions (2013)
EMBO Laboratory Management Course (2012)
Risk Assessment training (2012)
Tomorrow's Giants, Royal Society and Nature conference (2010)
Global Innovations Lab workshop (2010)
Achieving as a Professional in Science Engineering & Technology Workshops (2009)
Project Management Skills (2008)
NESTA Crucible - encouraging young scientists in innovation (2007)
Presentation Skills (2005)
Supervisory Skills (2005)

---
Invited conference presentations and seminars
ESCCAR conference, Lausanne, Switzerland (2015)
Australian Chlamydia conference, University of the Sunshine Coast, Australia (2014)
Microbiology and Infection (DGHM-VAAM), Dresden, Germany (2014)
Hellenic Centre for Marine Research, Crete, Greece (2014)
Institute of Veterinary Pathology, University of Zürich, Switzerland (2013, 2014)
Swiss Tropical and Public Health Institute, Basel, Switzerland (2012)
Biozentrum, University of Basel, Switzerland (2012)

---
Publications and Presentations


---
Interests

Scientific communication including:
Article for The Advocate aquaculture magazine Emerging epitheliocystis disease in Mediterranean sparids caused by novel bacteria
Posts on the Sanger Institute Blog on New frontiers for Chlamydia sequencing and Chlamydia: Silent, Treacherous, Invisible? (2013)
Attending NESTA Crucible - encouraging young scientists in innovation (2007) and SGM Communicating Microbiology Workshop, Reading (2004)
Career presentations at secondary schools (2005-)
Articles in charity newsletter (2007), SGM brochure (2006), CERNet (2000), Varsity student newspaper (1998)
Documentation of day in science for World Wide Day of Science (2007)
Reverence for Life UK (previously Dr Schweitzer's Hospital Fund) charity trustee, promoting the philosophy of Reverence for Life (1997-)
RoSPA advanced driving test (silver)
Yoga, Fitness, Swimming, Skiing, Hiking, Running up to half marathons, Static trapeze
German (intermediate), French (basic)
DIY and mending things around the home
HTML and website design: Seth-Smith Family Website; Cheese making in the family
Photography, dSLR
Cookery, especially experimenting with new recipes

---
Last updated: May 2018
Helena Seth-Smith, Basel, Switzerland
Return to homepage